Occupational Drivers' Licenses in Florida: A Step by Step Guide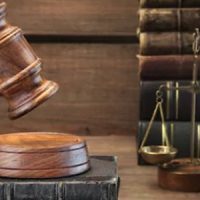 Loss of driving privileges in a DUI, DWLS (driving with a suspended license), or other such case is often a harsher punishment than probation and fines. According to Section 322.271 of the Florida Statutes, a judge "may" give a person a hardship license if the applicant meets minimum requirements. Meeting these requirements is easy. Convincing a judge to issue an occupational license often isn't easy.
A Tampa criminal defense lawyer streamlines the process and helps ensure a successful outcome. Getting a hardship license is much more difficult than getting a drivers' license. Additionally, the criminal justice system is complex enough as it is. There's no need to add another layer. Overall, license suspension protects the public from dangerous drivers, but license suspension must not cross the line and constitute cruel and unusual punishment, which the Eighth Amendment prohibits.
Requesting a Hardship License
Unlike the rules in many other states, Florida law provides for two types of hardship drivers' licenses, as follows:
Class C BPO (Business Purposes Only); Florida law broadly defines business purposes as "any driving necessary to maintain livelihood, including driving to and from work, necessary on-the-job driving, driving for educational purposes, and driving for church or medical purposes."
Class D EPO (Employment Purposes Only); these license holders may drive to and from work and on any work-related errands.
Both kinds of licenses come with strings attached. An IID in a DUI is a good example. An Ignition Interlock Device is basically a portable Breathalyzer which is attached to a vehicle's ignition. If the driver provides a breath sample that exceeds the legal limit, which is usually .04 in these cases, the vehicle won't start.
But, we're getting ahead of ourselves. As mentioned, a judge "may" issue an occupational license if the defendant meets minimum qualifications. So, a Tampa criminal defense lawyer must convince a judge that driving is a necessity and not a convenience. If there's another licensed driver with a good vehicle in the household, the chances of obtaining a hardship license often plummet.
Adhering to Conditions
Regular drivers' licenses are maintenance free. Usually, they just require renewal once every four years. Hardship licenses are different. They require constant maintenance.
Once again, the IID is a good example. Usually, defendants must pay monthly monitoring fees. If the defendant falls behind on these payments, the company could turn off the device, and the court could tear up the hardship license.
A Tampa criminal defense lawyer must be proactive in this area. Judges are willing to forgive almost any occupational license transaction, as long as they know about it early.
Reinstating a Drivers' License
After the suspension period ends, a drivers' license does not magically become valid again. Instead, the defendant must take affirmative steps to reinstate it. These steps usually include paying a fee and providing proof of insurance.
The DMV must reinstate the license once the suspension period ends and the defendant jumps through all the required hoops.
A brief final word about the difference between license suspension and license revocation. Suspended licenses are normally easy to reinstate, as outlined above. If the court revoked the defendant's license, the defendant must start the license application process anew. That's assuming the court gives the defendant permission to do so.
 Reach Out to a Thorough Hillsborough County Attorney
A criminal charge is not the same thing as a criminal conviction. For a free consultation with an experienced criminal defense lawyer in Tampa, contact the OA Law Firm. Convenient payment plans are available.
Source:
leg.state.fl.us/Statutes/index.cfm?App_mode=Display_Statute&URL=0300-0399/0322/Sections/0322.271.html