Hate Crime Defendant Gets Probation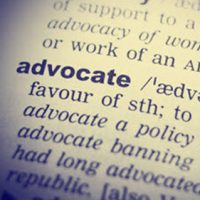 A 55-year-old man, who faced decades in prison, pleaded guilty to hate crime-enhanced assault stemming from an incident at a 2019 MLK Jr. Day protest.
As a condition of his deferred disposition probation, the man cannot possess firearms for a decade, must perform 300 hours of community service, take anger management classes, and attend racial sensitivity training.
The defendant initially claimed he was acting in self-defense during the confrontation, but following a 2021 hearing a judge ruled the defendant did not act reasonably in getting out of his SUV and pulling a pistol on the teenage protesters who had stopped traffic near the Brickell Bridge in downtown Miami.
Defensive Options in Criminal Cases
Affirmative defenses, like self-defense in an assault case, often don't hold up in court. A Tampa criminal defense lawyer has the burden of proof in this area. Other affirmative defenses in criminal cases include consent in a sexual battery matter and entrapment in a prostitution case.
Self-defense is basically the reasonable use of force to blunt a reasonable threat. Threatening an unarmed person with a firearm is usually unreasonable. Consent is a current, voluntary agreement to commit a certain act. Consent need not be 100 percent voluntary, but it does need to be close. Entrapment is enticing a defendant to commit a crime s/he had no predisposition to commit. If Ben talks to a prostitute, he has some disposition to commit solicitation.
Procedural and substantive defenses are usually much more effective in Hillsborough County criminal cases.
Fourth and Fifth Amendment violations are the most common procedural defenses. The Fourth Amendment closely regulates warrantless seizures. If Sarah has drugs in her car and officers didn't have a search warrant, prosecutors can only use those drugs against her in court in limited situations. The Fifth Amendment includes the right to remain silent. Generally, officers must administer the Miranda warnings at the scene of a crime and in a language the defendant easily understands.
A substantive defense is a lack of evidence. If prosecutors charge Sam with domestic violence, a Tampa criminal defense lawyer might convince jurors that the alleged victim fabricated or exaggerated the charges to get a leg-up in a parallel family court proceeding.
Sentencing Options
The defense doesn't need to be good enough to "beat" the charges at trial. Fewer than 5 percent of criminal cases go to trial. Instead, the defense must only be strong enough to give an attorney leverage during plea negotiations.
Deferred disposition, the outcome in the above story, is one of the most common plea bargain resolutions in Florida, especially if the defendant was a first-time offender.
At the everyday level, deferred disposition is exactly like regular probation. These probationers must meet all the terms and conditions of probation, such as the ones in the above story. The difference comes at the end. If the defendant successfully completes probation, the judge dismisses the case, leaving the defendant with no criminal record.
If prosecutors don't offer deferred disposition, defendants could make open pleas and literally throw themselves on the mercy of the court. The judge could then sentence the defendant to anything from deferred disposition to the maximum prison term. Agreed deferred disposition pleas have some pros and cons as well.
Florida also has a very broad early probation discharge law. Generally, after the defendant pays all fines and completes all other requirements, like community service hours, the judge ends the defendant's probation, if s/he has a good record.
 Work With a Diligent Hillsborough County Attorney
A criminal charge is not the same thing as a criminal conviction. For a free consultation with an experienced criminal defense lawyer in Tampa, contact the OA Law Firm. We routinely handle matters in Pinellas County and nearby jurisdictions.
Source:
tampabay.com/news/crime/2023/05/30/florida-white-man-gun-racial-slur-black-teens-plea-deal/