How Does a Tampa Defense Lawyer Resolve Criminal Charges?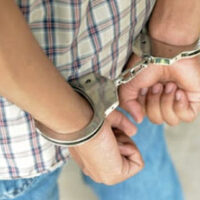 Two hundred fifty years ago, criminal trials, usually jury trials, resolved almost all criminal cases. The percentage gradually dropped over the years. However, even as late as the 1980s, the trial percentage was fairly high. Today, the trial rate is about 3 percent.
Some cases plead out almost immediately. Others do not end until a jury is sworn in and ready to hear opening arguments. Most settle somewhere in between these two points.
So, if you are charged with a crime in Florida, your Tampa criminal defense attorney will almost certainly reach an out-of-court settlement with prosecutors. These settlements are not all bad. They end the case earlier and give defendants more control over the outcome. Additionally, a good Tampa criminal defense attorney is not just a good litigator. S/he is a good negotiator as well.
Procedural Defenses
If your case has a defense, and it probably has at least one, an attorney can leverage that defense during plea negotiations and reduce the charges, reduce the sentence, or arrange a plea to a lesser-included offense. For example, some prosecutors plead weak DUI cases down to reckless driving. This offense does not have as many collateral consequences as DUI.
Many cases have police procedure issues. Searches must be based on valid warrants or a narrow search warrant exception, such as plain view or owner consent. Furthermore, officers must give defendants their Miranda rights before custodial interrogation begins. If they fail to do so, any evidence seized is usually inadmissible, under the fruit of the poisonous tree doctrine.
Prosecutors also must follow rules. They must turn over potentially exculpatory evidence to defense attorneys. Furthermore, while they may enforce the law, they may not use their authority to pursue personal vendettas against defendants. Finally, during hearings and trials, some arguments are improper and illegal.
Substantive Defenses
At trial, prosecutors must establish guilt beyond any reasonable doubt. That's the highest standard of proof in Florida law.
Frequently, the necessary volume of evidence is simply unavailable. That's why procedural defenses are so important. The more evidence a Tampa criminal defense lawyer can exclude, the harder it is to convict the defendant.
Sometimes, the evidence itself is weak. For example, many confidential informants received money or leniency in exchange for their testimony. Some people will say almost anything for love or money.
Most criminal offenses have a number of moving parts. If there is insufficient evidence on one element, the defendant is not guilty as a matter of law.
Assume officers find Keith unconscious behind the wheel as he is in a restaurant drive-through. Officers rouse Keith, who flunks field tests and has a BAC over the legal limit.
It may seem that Keith has no defense to the charge. Granted, prosecutors would not have a hard time establishing intoxication with these facts. However, a restaurant drive-through might not be a public place under Florida law. If that's true, prosecutors cannot establish the "driving" element of a Driving Under the Influence charge.
Count on a Dedicated Attorney
Criminal plea bargains usually benefit defendants, especially if a defense is available. For a free consultation with an experienced criminal defense lawyer in Tampa, contact the OA Law Firm. convenient payment plans are available.
Resource:
innocenceproject.org/guilty-pleas-on-the-rise-criminal-trials-on-the-decline/