Does the ALR Hearing Matter in a DUI Defense?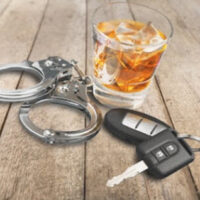 Many defendants would say "no" to this question. They are not too far off base. After all, Administrative License Revocation hearings are difficult to win. Furthermore, the rules are very complex. So, many people conclude that a license suspension is inevitable and there is no point in fighting it.
Generally, the ALR hearing occurs about thirty days after a DUI arrest. If the state proves that officers had probable cause to demand a breath or blood sample and the defendant refused, the state may suspend your drivers' license for up to twelve months. A subsequent refusal could mean an eighteen month suspension.
Although the deck is stacked against defendants at ALR hearings, a Tampa DUI attorney should still represent you at this hearing. Effective representation at the ALR hearing usually jumpstarts an effective DUI defense.
Drivers' License Suspension Rules
As mentioned, the state must have probable cause to suspend your drivers' license. This probable cause usually comes from the field sobriety tests.
During the ALR hearing, the same person, who is usually a paid DMV employee, serves as prosecutor, judge, and jury. Also, since the ALR hearing is not technically a criminal proceeding, many of the normal Constitutional protections are inapplicable. For example, defendants may be forced to testify as witnesses against themselves.
Occasionally, defendants refuse to perform field tests, such as the walk and turn. They have a Fifth Amendment right to do so. Other times, officers skip these tests, mostly for safety reasons. In these situations, officers must rely on weak circumstantial evidence to establish probable cause. This evidence includes:
Erratic driving,
Slow reflexes,
Slurred speech,
Odor of alcohol, and
Bloodshot eyes.
It's difficult to establish probable cause with this evidence. For example, people drive erratically for many reasons. Similarly, cigarette smoke, fatigue, and certain medications could all cause bloodshot eyes.
An affirmative refusal could be an issue as well. Some people tell officers they will provide a blood sample but not a breath sample. That statement might or might not be a refusal.
Why the ALR Hearing Matters
Many Florida counties are closed file jurisdictions. So, a Tampa criminal defense attorney's only meaningful look at the state's case might be at the ALR hearing. Once this opportunity passes, it is gone forever.
Additionally, attorneys have a chance to cross-examine police officers under oath at the ALR hearing. Such discovery, if it is available at all, usually costs hundreds of dollars.
Finally, the ALR hearing is not a complete lost cause. If the evidence is weak, the administrative law judge might at least reduce the suspension period or relax the occupational drivers' license rules. Besides, the worst thing that can happen is a full twelve or eighteen-month suspension. That would have happened anyway. So, there is no risk.
Work With an Experienced Attorney
Representation at the ALR hearing makes it easier to beat DUI charges in criminal court. For a free consultation with an experienced criminal defense lawyer in Tampa, contact the OA Law Firm. We routinely handle matters in Hillsborough County and nearby jurisdictions.
Resource:
flhsmv.gov/driver-licenses-id-cards/education-courses/dui-and-iid/florida-dui-administrative-suspension-laws/