Don't Let A DUI Affect Your Driving Privileges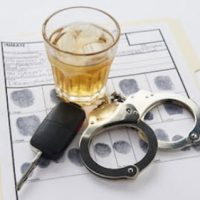 In many places, the rise of Uber, Lyft, and other ridesharing services has decreased the number of vehicle owners and licensed drivers. Yet over seven million Floridians rely on their vehicles to get around the vast Sunshine State. A DUI conviction, or even a DUI arrest, can restrict, or even eliminate, the ability to do simple things like pick the kids up from school. For busy families, this indirect effect of a DUI case is often worse than the confinement, fines, and other direct effects.
A Tampa DUI attorney fights to protect all your legal rights in a DUI and other criminal cases. That includes your right to operate a motor vehicle. Many law enforcement and other advocates argue that driving is a privilege as opposed to a right. But these individuals are often out of touch with the reality of day-to-day life in Tampa Bay. Quite frankly, it's almost impossible to live life to the fullest if you cannot get behind the wheel of your own motor vehicle.
Pre-Conviction Suspensions
Like most other states, Florida is an implied consent state. When people sign their drivers' licenses, they agree to provide a chemical sample upon a police officer's reasonable request. Legally, officers must have probable cause to demand chemical samples. If the suspect refuses to provide a sample in this situation, the state's Administrative License Revocation process begins. Usually, the defendant has thirty days to request a hearing. Otherwise, the full drivers' license suspension period automatically takes effect.
A couple of other notes before we go further. The ALR process also begins if the defendant provides a sample that's over the legal limit. Additionally, Florida has a refusal-to-submit law. The refusal to provide a chemical sample upon demand is a criminal offense that's almost as serious as DUI.
As mentioned, at the ALR hearing, the state must prove that officers had probable cause to demand a sample. Usually, the Field Sobriety Tests, like the walk-and-turn test, provide the necessary evidence.
A significant number of defendants refuse to perform some or all of these tests. They have a Fifth Amendment right to do so.
Lack of evidence could be an issue in other situations as well. For example, if it's raining heavily or conditions are otherwise very bad, the FST results might be completely unreliable. Additionally, sometimes police officers take illegal shortcuts. After a brief investigation that excludes the FSTs, they immediately demand a chemical sample.
It's always important to request an ALR hearing. Even if the administrative law judge imposes the entire suspension period, the hearing gives a Tampa criminal defense lawyer a chance to cross-examine the arresting officer under oath. This kind of discovery, if it's available at all, normally costs hundreds of dollars.
Post-Conviction Suspensions
A DUI conviction could mean extended drivers' license suspension. In many states, it's difficult or impossible to obtain a limited drivers' license during this period. But in Florida, the minimum qualifications are low. Usually, the only qualification is completion of an Advanced Driver Improvement course. The twelve-hour ADI course is usually available online.
However, an ADI diploma is just the minimum qualification. Drivers who show up at a hearing with a piece of paper and expect to get a hardship license usually get no relief. If the hearing officer understands why the defendant needs a hardship license, the officer is much more likely to grant it. Furthermore, the mere fact that the defendant has a lawyer at the hearing shows the officer that the defendant takes the matter seriously. 
Reach Out to a Diligent Hillsborough County Attorney
A criminal charge is not the same thing as a criminal conviction. For a free consultation with an experienced criminal defense lawyer in Tampa, contact the OA Law Firm. Convenient payment plans are available.
Source:
fhwa.dot.gov/policyinformation/statistics/2019/dl22.cfm