Challenging DUI-Drug Infractions In Florida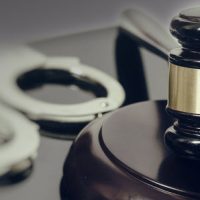 Many states have extremely broad DUI-drug laws. Pretty much everyone has at least one impairing substance in their pantry or medicine cabinet. Even everyday drugs, like caffeine, could involve DUI charges. Florida's law is considerably more limited. It only applies if the substance at issue is designed "for the purpose of inducing a condition of intoxication or which distorts or disturbs the auditory, visual, or mental processes."
Additionally, a loophole in the law applies to "the possession and use of these substances as part of the care or treatment of a disease or injury." This loophole makes it difficult for prosecutors to obtain convictions for prescription drug intoxication cases. These matters usually have some additional legal issues as well. More on that below.
Despite the law's narrow focus, authorities are very aggressive in this area, both on the streets and in the courtroom. Additionally, although the law has a limited scope, the direct and indirect consequences of a DUI-drug conviction in Florida are substantial. These consequences include extended court supervision, high fines, and drivers' license suspension. An aggressive Tampa DUI attorney attacks the state's case and reduces or eliminates these consequences.
Legal Elements
Usually, overuse of a drug, as opposed to a side-effect of the drug, must cause intoxication. Ambien, a common sleep aid, is a good example. In some cases, Ambien causes sleep driving, a condition similar to sleepwalking. Ambien could cause this effect even if the defendant has only ingested the recommended amount of medicine.
Additionally, the state must prove, beyond a reasonable doubt, that drug impairment caused the loss of function. If the defendant's sleepiness, clumsiness, nervousness, or something else caused poor performance on the field sobriety tests, DUI-drug charges will not hold up in court.
Some additional legal issues include control of the vehicle and location of the arrest. The defendant must be driving the vehicle at the time of the infraction, or at least be in control of an operational vehicle. If there was more than one person in the car, it's hard to prove which one was behind the wheel. Additionally, if the defendant was passed out, the car must have been in good, working order. Frequently, there's little or no evidence on this point. Moreover, the DUI must be in a public place. Apartment complex parking lots aren't public places, even if they're open to the public.
Attacking the Evidence
There's no Breathalyzer test for drug impairment, and these cases rarely involve blood draws. Therefore, almost all DUI-drug cases rest on shaky circumstantial evidence.
The walk-and-turn (a/k/a heel-to-toe walk) is a good example. Defendants must walk a straight line, forwards and backwards, heel to toe. It's very difficult for anyone with any mobility impairment to complete this test, whether the person is stoned, sober, or somewhere in between. That's especially true if the defendant wasn't wearing athletic shoes and/or the officer forced the defendant to walk an imaginary line.
Other FSTs, like the DUI eye test and one leg stand, have similar flaws. In fact, these flaws are so serious that some judges only allow prosecutors to use some test results in limited situations.
Reach Out to a Diligent Hillsborough County Attorney
A criminal charge is not the same thing as a criminal conviction. For a free consultation with an experienced criminal defense lawyer in Tampa, contact the OA Law Firm. We routinely handle matters throughout the Sunshine State.
Source:
leg.state.fl.us/statutes/index.cfm?App_mode=Display_Statute&URL=0300-0399/0316/Sections/0316.193.html