What You Should Know About DUI Hardship Drivers' Licenses In Florida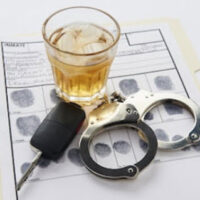 A DUI conviction almost always means drivers' license suspension. Furthermore, people with DUIs on their records must normally purchase costly SR-22 automobile insurance. Unfortunately, there's more bad news. Florida is an implied consent state. So, if drivers refuse to provide chemical samples, or if their BAC levels were above the legal limit, the state could suspend their licenses before trial.
This process is much more straightforward in Florida than it is in other states. So, if you recently relocated to the Sunshine State and had issues obtaining an occupational license in another jurisdiction, give it another chance.
The biggest obstacle is that everyone must serve some "hard time" during which they cannot drive at all. In most cases,  that hard time is about a month. Moreover, the administrative law judge might add some additional conditions, such as an IID (Ignition Interlock Device) requirement. This gadget, which is sometimes called a "blow-n-go,"  is basically a Breathalyzer which is attached to the ignition.
In many cases, the loss of driving privileges is as bad as the court supervision and restrictions which usually accompany these cases. In many cases, a Tampa criminal defense lawyer can eliminate these drivers' license restrictions, even if the defendant doesn't have a valid defense to the underlying charges.
Eligibility Requirements
Most drivers are eligible for hardship licenses in Florida. So, it's easier to list who is not eligible than who is eligible.
Subsequent chemical test refusal,
DUI arrest with two prior refusals and/or arrests,
Vehicular or DUI manslaughter arrest, and
DUI SBI (Serious Bodily Injury) arrest with 2+ prior convictions.
Most people whose drivers' licenses were suspended for administrative or safety purposes are also eligible for hardship licenses. These suspensions include failure to pay child support, drug conviction, failure to pay a criminal fine, motor vehicle theft conviction, and failure to appear in court.
The ADI Course
People who successfully complete the Advanced Driver Improvement course are eligible for a hardship license. The class, which is usually available in person or online, usually costs about $150, when considering all fees and costs.
Before you complete the course, you'll also need to request an administrative hearing. It's very important to have a lawyer at this hearing. One misstep could derail the process, and there are usually no do-overs. Furthermore, the mere fact that you have a lawyer proves to the administrative law judge that you are taking the matter seriously.
Usually, by the time the hearing date rolls around, drivers have completed their ADI course. Bring the completion certificate, along with a copy of your driving record, to the hearing.
Types of Hardship Licenses
At the hearing, the ALJ reviews your situation and usually grants one of two types of hardship licenses:
Employment Purposes: This license is only valid for driving to and from work. These individuals cannot drive for any other reason. ALJs usually award employment-only hardship licenses to drivers without lawyers or people with spotty driving records, aside from the reason for the current suspension.
Business Purposes: This is the hardship license you want, because it allows you to drive for any purpose which is related to maintaining one's livelihood. In addition to driving to and from work, school, and court-related appointments, this license is also valid for driving to and from church, to and from the grocery store, and for most other non-pleasure reasons.
Typically, drivers need not pay a reinstatement fee or jump through other hoops when their suspension periods expire.
Reach Out to a Dedicated Attorney
Hardship drivers' licenses are relatively easy to obtain in Florida. For a free consultation with an experienced Tampa DUI attorney, contact the OA Law Firm. We routinely handle matters in Hillsborough County and nearby jurisdictions.