Should I Accept A Plea Deal?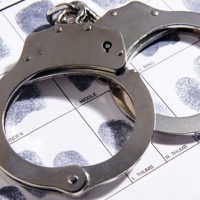 For much of American history, trials resolved most criminal cases. Plea bargains became the norm after the Civil War, as the country continued growing and courts became overworked. Still, as recently as the 1990s, trials resolved a significant number of criminal cases. Today, that proportion has dwindled to less than 2 percent. Pretrial dismissals and plea deals, mostly plea deals, resolve the other 98 percent.
Overworked prosecutors are anxious to make favorable plea bargains, but that doesn't mean they hand out favorable deals like candy on Halloween. Instead, a Tampa criminal defense lawyer must thoroughly evaluate a case, looking for possible defenses. An attorney then leverages these defenses during pretrial negotiations and secures a plea deal that's worth accepting.
Getting the Best Plea Deal
A bird in the hand is worth two in the bush. If a case has a plausible procedural, substantive, or affirmative defense, many prosecutors want to make a deal and not go to trial, where the defendant may walk.
Constitutional violations, mostly Fourth and Fifth Amendment violations, are the most common procedural defenses.
The Fourth Amendment restricts search and seizure powers. Generally, before they search property and seize contraband, like drugs, officers must have search warrants based on probable cause. If officers didn't have a warrant, prosecutors must convince judges that narrow search warrant exceptions, like owner consent, applied.
Many people know the Fifth Amendment includes the right to remain silent. Many people don't know how broad that right is. The Fifth Amendment doesn't just protect verbal silence. It also protects physical silence, like appearing in a lineup.
Substantive defenses hinge on the high burden of proof in criminal cases, which is beyond any reasonable doubt. Frequently, a defendant "did it," but there's not enough evidence to prove it. For example, a material witness might be legally incompetent for some reason. Affirmative defenses include self-defense in an assault case.
The defense doesn't have to be strong enough to "beat" the case. It just needs to be strong enough to make prosecutors think twice about going to trial.
What Happens After I Plead Guilty?
Some defendants plead guilty and serve jail or prison time. Sometimes, a few weeks in jail is preferable to a few years on strict probation. That's especially true if the defendant has issues with authority or problems keeping appointments. Other times, there's no defense and a shorter sentence is the best that a Tampa criminal defense attorney can do.
Most defendants plead guilty and receive probation. As mentioned, supervised release involves lots of supervision. For example, most probationers must meet at least monthly with probation officers. At these meetings, which are impossible to reschedule, probationers must often produce documents, like pay stubs, and submit to drug tests.
Both confinement and probation are hard, but some remedies are available that cushion these blows. Many county jails don't force all inmates to do straight time. They offer things like work release and weekend programs. Florida also has a very broad probation early discharge law. Probationers who toe the line often only serve a fraction of their sentences.
 Count on a Thorough Hillsborough County Attorney
A criminal charge is not the same thing as a criminal conviction. For a free consultation with an experienced criminal defense lawyer in Tampa, contact the OA Law Firm. Virtual, after hours, home, and jail visits are available.
Source:
pewresearch.org/short-reads/2019/06/11/only-2-of-federal-criminal-defendants-go-to-trial-and-most-who-do-are-found-guilty/