Reasonable Suspicion in a Tampa DUI Case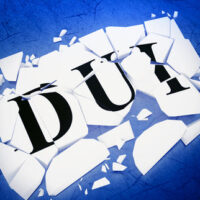 Unless the stop occurred at an approved DUI sobriety checkpoint, officers must have reasonable suspicion to detain motorists. This rule, which comes from 1968's Terry v. Ohio, has been watered down over the years. However, the rule itself still stands. Officers must have specific, articulable facts to detain suspects. In plain English, that usually means an evidence-based hunch.
If officers did not have reasonable suspicion, everything else is fruit from a poisonous tree, from a legal standpoint. Therefore, a Tampa DUI attorney might be able to get the charges thrown out of court. Alternatively, an attorney could leverage this defense during plea negotiations. That could mean a plea to a lesser-included offense, like reckless driving, or a minimal sentence.
What Constitutes Reasonable Suspicion?
There are basically two levels of reasonable suspicion in a DUI stop. First, officers must have cause to detain the motorist. Then, they must have cause to proceed with a DUI investigation. That usually includes a demand that the defendant perform the walk-and-turn test and other field sobriety tests.
In almost all cases, a traffic violation provides the reasonable suspicion for the stop. Most people cannot drive more than a few blocks without rolling through a stoplight, travelling 31mph in a 30mph zone, changing lanes within fifty feet of an intersection, or committing other minor moving violations. Expired tags, expired inspection stickers, and other non-moving violations also constitute reasonable suspicion.
To establish reasonable suspicion for the DUI investigation, officers usually look for physical symptoms, such as:
Bloodshot eyes,
Unsteady balance,
Odor of alcohol,
Slow motor skills, and
Admissions of prior alcohol consumption.
In terms of intoxication, this evidence is extremely flimsy. At best, it only establishes prior alcohol consumption. But for reasonable suspicion purposes, it is usually enough.
As a side note, motorists need not answer questions like "Have you been drinking tonight?" They must only comply with basic step-out-of-the-car commands, identify themselves, and produce documents, such as a drivers' license, for inspection.
What Does Not Constitute Reasonable Suspicion?
Police officers often cite furtive movements as the "evidence" for their evidence-based hunches. Furtive movements include things like drivers who glance nervously into the rear view mirror or act as if they are trying to conceal something.
The law is quite clear that these things do not constitute reasonable suspicion. Lots of people act nervous when they see squad cars follow them. That does not mean they have something to hide.
Some stops rely on an informer's tip. Since many people will say almost anything for love or money, courts usually scrutinize these tips closely.
Tips from other officers are at one end. The information in these tips, such as a radio call about a possibly intoxicated motorist, is almost always reliable. Anonymous tips are on the opposite end. If the tipster is unwilling to vouch for the information, most judges do not grove it more consideration than they gave it. All other tips are somewhere in the middle.
Contact a Dedicated Attorney
Generally, officers cannot detain motorists unless they have reasonable suspicion. For a free consultation with an experienced criminal defense lawyer in Tampa, contact the OA Law Firm. We routinely handle matters in Hillsborough County and nearby jurisdictions.