Jail Release Options In Hillsborough County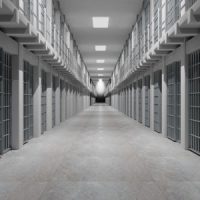 As coronavirus lockdowns ended in late 2020, local jail populations skyrocketed. Unsentenced inmates accounted for over 80 percent of this growth. A key presumption in the law holds that the punishment should fit the crime. In other words, if defendants haven't committed a crime, or at least they haven't been convicted of a crime, they shouldn't be punished. Therefore, pretrial detention should be as short as possible. The Eighth Amendment requires no less.
For a Tampa criminal defense attorney, the criminal defense process begins with immediate jail release. Incarcerated defendants often make bad decisions, because of their incarceration. They may accept an unfavorable plea bargain, just so they can "get it over with." Additionally, jailed defendants have limited contact with their lawyers. So, the sooner a defendant gets out of jail, the sooner these impediments end, and the better the court defense will be.
Pretrial Release
OR (Own Recognizance) release is usually available if the defendant is charged with a non violent misdemeanor and has no criminal record. OR release is usually the best kind of pretrial release, because it costs almost nothing.
The aforementioned pretrial release qualifications are a little vague. That's where a Tampa criminal defense lawyer comes into play.
Some crimes, like assault and theft, are clearly violent or nonviolent. Other offenses, such as stalking, are somewhere in between. Attorneys help ensure that pretrial review boards take an expanded view of "nonviolent" crimes.
As for criminal record, some defendants have remote convictions that are more than ten years old. Other defendants committed crimes in other jurisdictions and have clean records in Florida. Arguably, these defendants have no criminal records, at least for OR release purposes.
Cash Bond
Putting up a cash bond is like putting up a security deposit. If the renter fulfills all lease obligations, the landlord refunds most of the security deposit. Likewise, if a defendant who posts cash bond complies with all pretrial release conditions, the county refunds most of that money. These conditions usually include:
Avoiding further criminal law trouble.
Remaining in the county,
Appealing at all required hearing dates,
Keeping up-to-date contact information on file,
Meeting with a supervision officer, and
Regularly working and/or attending school.
When necessary, a Tampa criminal defense attorney can modify these conditions, often at a bail reduction hearing. More on that below.
Bail Bond
Even in a misdemeanor, cash bond could be up to $1,000. Many families simply don't have that money. So, they work with bonding companies.
A bonding company is like an insurance agency. If Phil posts a $1,000 cash bond and doesn't appear in court, he loses that $1,000. If Phil has a bail bond and he doesn't appear, the bonding company assumes the financial risk. Most companies charge about a 15 percent premium to issue these insurance policies.
If for some reason the sheriff doesn't set a bond amount, or if that bond amount is too high, an attorney can usually set or reduce bail at a bond reduction hearing. Judges usually hold these hearings about three days after an arrest.
 Work With a Diligent Hillsborough County Attorney
A criminal charge is not the same thing as a criminal conviction. For a free consultation with an experienced criminal defense lawyer in Tampa, contact the OA Law Firm. We routinely handle matters in Pinellas County and nearby jurisdictions.
Source:
ojp.gov/files/archives/pressreleases/2022/us-jail-population-increased-while-prison-population-decreased-2021