How Do Tampa Attorneys Resolve Criminal Cases?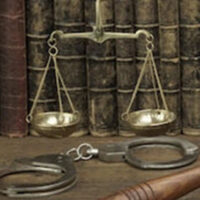 Once upon a time, when the Republic was founded, criminal defendants looked forward to their day in court. But these days usually do not happen anymore. Only about 2 percent of today's criminal cases go all the way to trial. For the most part, these plea bargains are good things. They usually involve reduced charges or a reduced sentence, and a bird in the hand is almost always worth two in the bush.
During pretrial negotiations, it is usually a bad idea to simply take the first offer. Instead, the best Tampa criminal attorneys carefully review your case and identify all possible defenses. Then, like a good negotiator, your attorney leverages these defenses in order to obtain the best possible outcome.
Procedural Defenses
Criminal investigations have many moving parts, and generally, events transpire very quickly. So, almost all criminal cases have at least one procedural flaw. In many cases, one flaw is all it takes to bring the state's case down like a house of cards.
Possession cases, such as drug possession cases, often involve search warrant issues. Unless officers have a valid warrant based on probable cause or a narrow search warrant exception applies, any seized evidence is inadmissible in court.
The failure to timely Mirandize suspects is another common procedural flaw. The Miranda Rights (you have the right to remain silent, etc.) must be administered before custodial interrogation begins. The law defines these two words in very broad terms.
"Custody" does not mean an arrest or even a formal detention. Instead, people are in custody when they do not feel free to leave. Most people do not feel free to leave when they see flashing lights in the rearview mirror.
Similarly, "interrogation" is not limited to direct questions about a specific crime. Trained investigators know how to use seemingly innocuous questions to extract damaging information from suspects.
If officers did not timely Mirandize the suspect, everything that happens after the fact is fruit from a poisonous tree. That includes evidence seized and confessions obtained.
Frequently, attorneys present procedural defenses during pretrial hearings. If the judge excludes some evidence, the defendant clearly has the upper hand in subsequent negotiations.
Substantive Defenses
In addition to procedural defenses, there are usually defenses to the crime itself. Let's stay with the drug possession example. In court, it is not enough for prosecutors to prove proximity to the drugs. The state must also prove knowledge and control. And, prosecutors must prove these elements beyond a reasonable doubt.
Because of this high burden of proof, lack of evidence is one of the most effective substantive defenses. Most criminal cases are built on circumstantial evidence. Frequently, there is not enough of this evidence to convince jurors that the defendant is legally guilty.
Affirmative defenses, such as consent in a sex crime case or self-defense in an assault, might be available as well. Generally, consent is a voluntary agreement to engage in certain conduct at a certain time. Self-defense in Florida typically means using any force reasonably necessary to stop an attack.
Connect with a Dedicated Attorney
Most criminal cases have several possible defenses. For a free consultation with an experienced criminal defense lawyer in Tampa, contact the OA Law Firm. We routinely handle matters in Hillsborough County and nearby jurisdictions.
Resource:
pewresearch.org/fact-tank/2019/06/11/only-2-of-federal-criminal-defendants-go-to-trial-and-most-who-do-are-found-guilty/