Cops: Messages At Florida-Georgia Game Weren't Criminal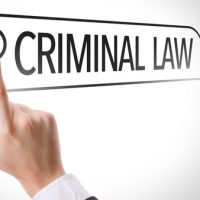 The Jacksonville Sheriff's Office said that comments projected onto the stadium's wall "do not include any type of threat and are protected by the First Amendment."
The remarks included statements like "Ye [formerly Kanye West] is right about the jews," an apparent reference to that rapper's earlier antisemitic comments. "We are horrified by and condemn the hate speech committed at TIAA Bank Field on Saturday night and other acts of anti-Semitism so visible of late," remarked bank Vice President Michael Cosgrove. "TIAA stands with the Jewish community and remains committed to inclusion and tolerance," he added. It's unclear who projected the images and how they did it.
In a related development, Weston and city leaders announced a $5,000 reward for information leading to the arrest of whomever is responsible for spray-painted messages around a playground which included swastikas and phrases like "N***ers kill Jews" and "I hate Jews." Captain Sam Cavalieri with the Broward County Sheriff's Office said the perpetrators would likely be charged with vandalism, with an enhancement for a hate crime.
Hate Crime Enhancement in Florida
The Jacksonville sheriff may have been wrong about the comments being protected speech. Such comments could be illegal under Florida's disorderly conduct law, which basically prohibits offensive or intimidating comments made in public. However, such cases are extremely difficult to prove in court. More on that below.
Florida was one of the last states to enact a hate crimes law, which is technically a hate crime enhancement. That's partially for political reasons, and partially because prosecutors often abuse such laws.
Hate is not an element of the hate crime law. Instead, Section 775.085 applies if the defendant committed a crime "based on" one of the following:
Race,
Color,
Ancestry,
Ethnicity,
Religion,
Sexual orientation,
National origin, Homeless status, or
Advanced age of the victim.
The enhancement bumps up every offense one level. A first-degree felony becomes a life felony, a second degree felony becomes a first degree felony, and so on.
Prosecutors can use the hate crime enhancement in unexpected ways. Elderly fraud is a good example. In many jurisdictions, including Florida, this crime could be a misdemeanor. The hate crime enhancement moves a first degree misdemeanor up to a felony. Prosecutors argue that the fraudster targeted "advanced age" victims because these individuals are easier to scam.
Usually, to prove the enhancement, prosecutors must establish that the defendant uttered slurs during, or immediately before, the commission of the crime. Circumstantial evidence, like prior tweets, is available as well. However, that's assuming prosecutors can access that information and a Tampa criminal defense attorney doesn't exclude the evidence on substantive or procedural grounds.
Burden of Proof in Criminal Court
The state must prove guilt beyond any reasonable doubt. That's the highest burden of proof in the law. So, a lack of evidence is often the best defense.
Posted statements, whether the poster used a paint can or a keyboard, are a good example. Normally, prosecutors use circumstantial evidence. Perhaps the defendant had access to the social media account in question or prosecutors found paint cans or other such evidence.
In civil court, circumstantial evidence is usually sufficient. But criminal court is different. Jurors may interpret circumstantial evidence in various ways. Their interpretation may or may not match the prosecutor's interpretation. The jury's interpretation is the only one that counts.
Because of this high risk, most prosecutors are willing to offer favorable deals. A bird in the hand is worth two in the bush. They'd rather punish the defendant for something than risk a not-guilty verdict at trial. The weaker the state's evidence is, and the stronger a Tampa criminal defense lawyer's arguments are, the more likely a favorable settlement becomes.
In nonviolent cases, pretrial diversion is usually available. Program requirements vary in different courts. Usually, if the defendant pays a small fee, completes community service and other requirements, and promises to go forth and sin no more, prosecutors dismiss the case.
 Connect with a Tough Hillsborough County Attorney
A criminal charge is not the same thing as a criminal conviction. For a free consultation with an experienced criminal defense lawyer in Tampa, contact the OA Law Firm. Convenient payment plans are available.
Source:
cnn.com/2022/10/30/us/florida-georgia-game-kanye-west/index.html